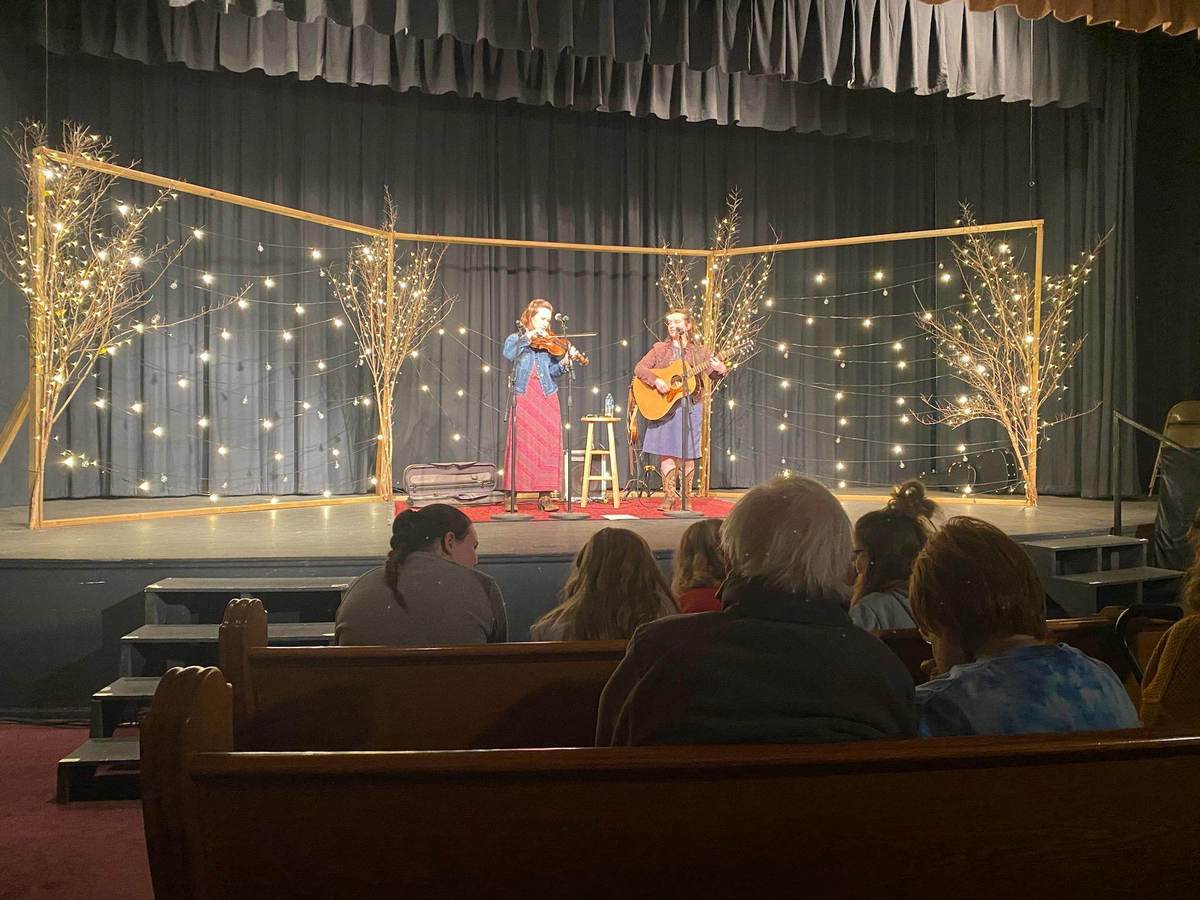 Thanks to everyone who attended our first performance of 2023, which was also our first performance in THREE years!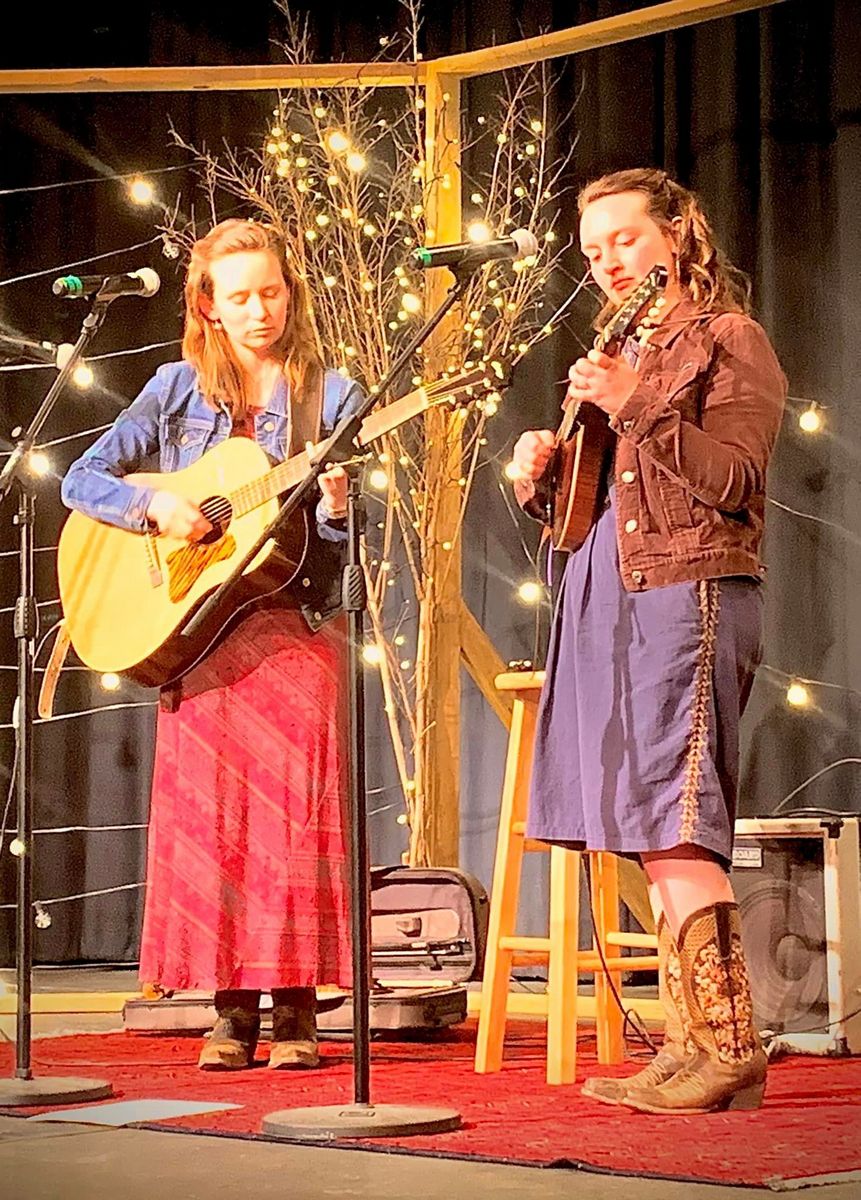 A big thank you to the Neodesha Arts Center for hosting us once more. They put a lot of time and effort into the stage set, which was decorated so lovely. This was our fourth time on stage there, our first performance back in 2015. Can you believe we've been at this music gig for over 10 years!! (Abbey was only 16 when we first started!) It makes our heads spin.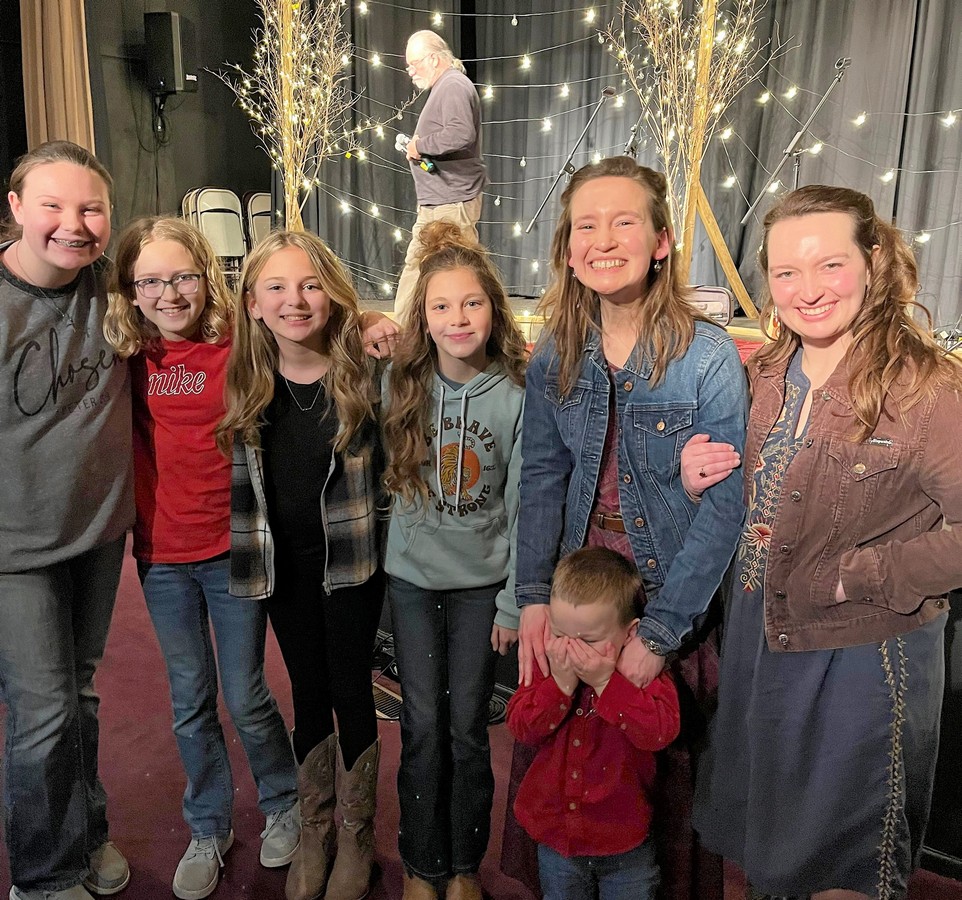 Oddly enough, a sweet young music group made the long trip down from Burlingame, Kansas to see our show. Thanks to Mark for bringing the Bluebelles of the Trail. We loved having the chance to visit with these young girls. They began their music adventure a few years ago, and we know there are great things in store for them if they so desire it. 
Next up, we'll travel to Overland Park, KS to Homer's Coffee House.