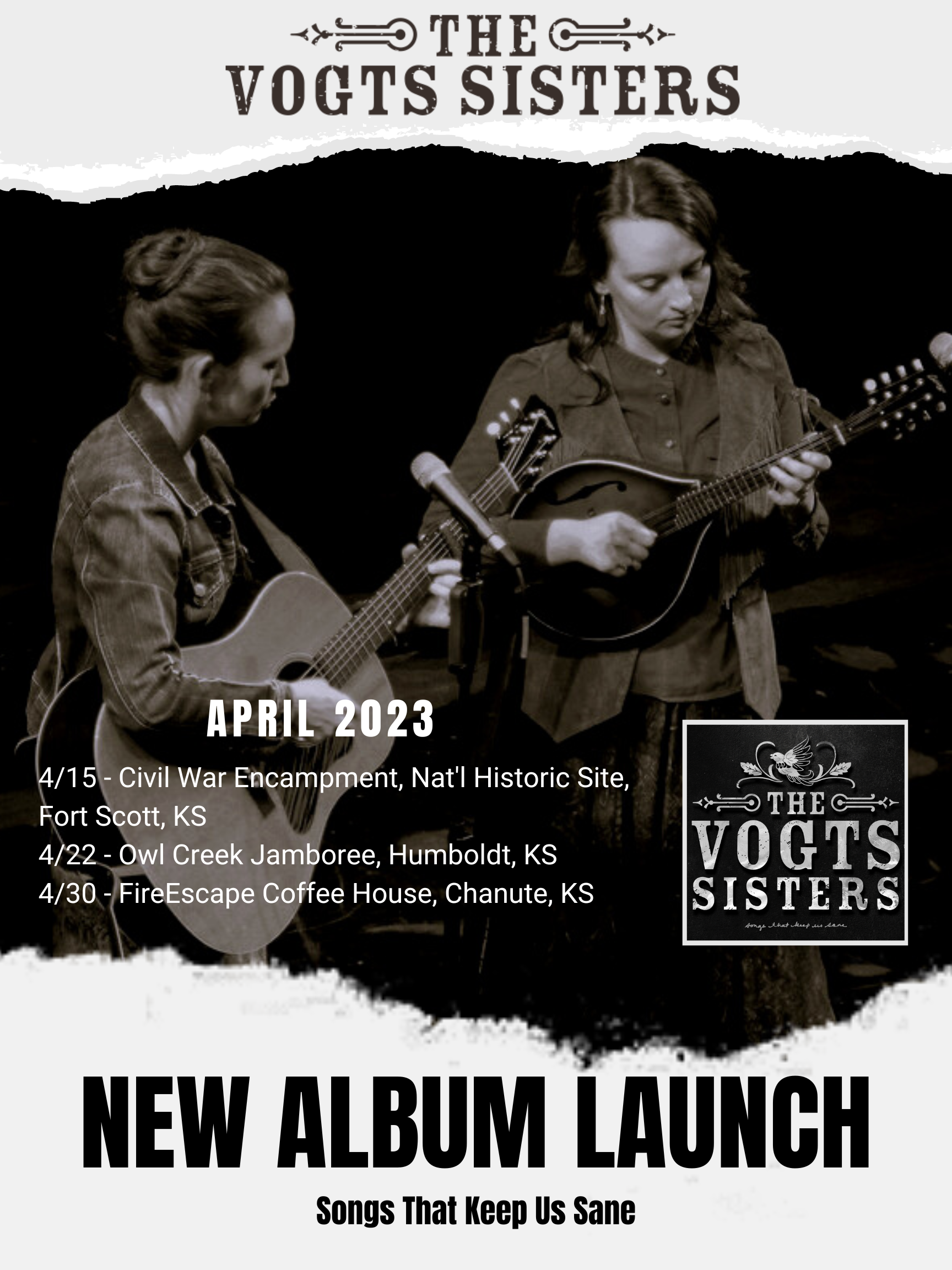 We're gearing up for a busy April in an effort to launch our first and full-length cover album, Songs That Keep Us Sane. Unlike our usual 10 songs, this album boasts 16 of our favorite songs by favorite artists. You've asked for these cover songs many times, and we're delighted to finally be able to offer them to you! 
Saturday, April 15 - Fort Scott Civil War Encampment - Fort Scott, KS
We'll perform at noon and at 3 at the Old Fort Hospital.
Saturday, April 22 - Owl Creek Jamboree - Humboldt, KS
We'll perform at the Camp Hunter RV Park at 5 PM on the main stage. 
Finally, we'll end the month with our official album launch celebration on Sunday, April 30 at FireEscape Coffee House - Chanute, KS
Join us at one of these April concerts where you will be able to purchase the new album (as well as all of our previous albums), along with new merch! We now have T-shirts!! We are really excited about the new album and the new t-shirts, which were designed by Abbey and based on lyrics from albums Broken Ties and Homeward. Be sure to check them out on our website!